Frp Bypass Apk Download is an Android file supporting Android 5.0 and up. The free Tools category in the All Apps Store is ranked number one for the updated version of v2.0. This is the latest and greatest application you'll find anywhere. The developer is FRP Bypass Team. You can directly access the app through any web browser very easily. From device settings, enable Unknown source of apps. We provide direct download links. With these links, you can easily get your apk with a high-speed downloading rate. Our customers never lose connection to this application, and it has many useful features. This application is completely free to download. Make sure your device is compatible before you do so. Our articles will be easily accessible. Take a look. Please visit our website after reading this article to download the app.
Frp Bypass Apk Download For Android Latest version Details
| | |
| --- | --- |
| File Name | Frp Bypass |
| Current Version | v2.0 |
| Size | 1.2 MB |
| Developer | FRP Bypass Team |
| Updated on | 12 Jan 2023 |
| Category: | Apps |
| Rating | 4.5 stars |
| Requires | Android 5.0 And Up |
Frp Bypass Apk Free Download Android v2.0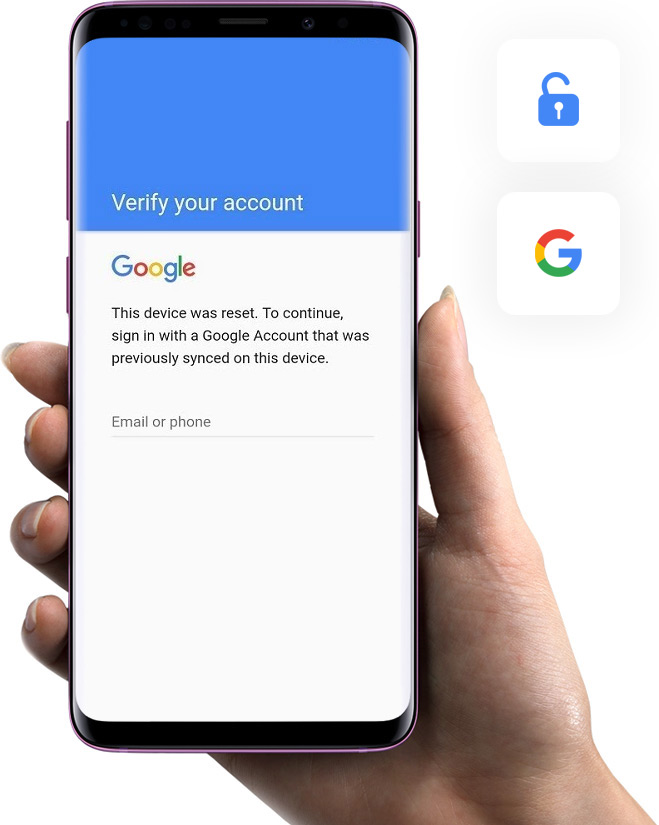 About FRP Bypass APK
FRP (Factory Reset Protection) is a security feature on Android devices that prevents unauthorized access when the device is the factory reset without the owner's permission. FRP bypass refers to the process of bypassing this protection to regain access to the device. There are several ways to bypass FRP including using a Google account to log into the device, using third-party software or apps, or using firmware flashing tools. However, it is important to note that bypassing FRP can void the device's warranty and potentially damage the device.
FRP Bypass App is a popular and highly efficient tool to bypass Google's Factory Reset Protection (FRP) on Android devices. The purpose of this application is to help users who have forgotten their Google account credentials and cannot access their phones after a factory reset. FRP Bypass app provides a simple and easy solution to unlock Android devices without requiring any technical skills. It works by removing the Google account from the device, allowing the user to set up a new account and regain access to their phone. The FRP Bypass app allows users to easily unlock their devices and regain control of their data.
How to use the FRP bypass app?
1. Download and install the FRP Bypass app on your device.
2. Open the app and follow the instructions.
3. Connect your device to the Internet using WiFi or mobile data.
4. Follow the on-screen instructions to bypass the Google account verification process.
5. After the bypass process is complete, you should have access to your device without the need for a Google account.
Features of FRP Bypass App
Remove Google Account Verification: The FRP Bypass app allows users to bypass the Google Account verification process and regain access to their Android devices.
Compatibility: The app is compatible with a wide range of Android devices including Samsung, LG, HTC, and many more.
User-Friendly Interface: The app comes with a simple and intuitive interface that makes it easy for users to navigate and complete the bypass process.
Safe and Secure: The FRP Bypass app is designed to be safe and secure while protecting users' personal information and privacy.
Free and Open Source: The app is free and open source, so users can access it for free.
Regular Updates: The app is regularly updated to ensure that it is compatible with the latest versions of Android.
Multiple Language Support: The app supports multiple languages, making it accessible to users worldwide.
Step-by-step instructions: The app provides step-by-step instructions to guide users through the bypass process and ensure they complete it correctly.
Fast and Efficient: The FRP Bypass application is designed to be fast and efficient so that the bypass process can be completed quickly.
FAQ:-
Que: It is completely safe to download APKs from Apkwine.com. What guarantees do you offer?
Answer: You can easily find the relevant APK files on Google Play by visiting Apkwine.com. Clients are able to download the files immediately since the files are cached on our servers. We will try to find the APK file in our cache if Google Play doesn't have it.
Que: Can I update Apks on Apkwine.com from the Play Store once they have been installed from Apkwine.com?
Answer: The service should be downloaded and installed. The Play Store files are provided by Google, however, other sites show the same load pages. After the new version of the Play Store is released, the Play Store app will be included.
Que: Why is permission needed to download an APK from an Android application?
Answer: Several systems on your device are accessed by the application. The application needs all authorizations, according to a notification that appears during installation.
Que: How much does Frp Bypass Apk cost?
Answer: The free software offers a variety of options. All APKs are completely free for you to download.
Que: Where can I download the Frp Bypass Apk from ApkWine?
Answer: We believe that "this is too simple". Please share this app with colleagues, friends, and family on Apkwine.com.
Que: What does this APK do for me?
Answer: Definitely one of the best apps for Android devices and fulfills your needs.
Que: Does the file have any bugs?
Answer: There are no bugs in the Apk file, there is no problem.
Finally, a few words
This website may have allowed you to download the Frp Bypass Apk. Here's what you might need to know. After reading all the points, you will have a clear understanding of the tool. Our APK will be as diverse and loaded with features as those found in the Apk world. Even though the free version expires soon, you can use it until it expires.
You have to download this excellent app on Android and PC. Make sure everyone knows about it. There are no copies available. Every app is free and unmodified.
The Play Store is where you can download apps and games for personal use. Let us know if you see anything that might be copyright infringement. Within a few hours after receiving your inquiry, we'll remove the content. We have now reviewed all content. We have now made the APK available for Android users.